If you have some cool teddy bear fun yourself that you would like to share, just drop us a line by using our
Contact Us
form, and we will check it out.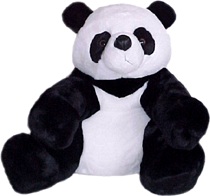 Fun & Games

Of course, we haven't forgotten to provide you with some good old-fashioned fun. We collected some teddy bear games for you to play. Check them out... but be careful! They may become addictive.

For our little ones, we gathered some coloring pages that can be printed off and colored in. Kids will love them.

For the singers and poets among you, check out our teddy bear songs and poems. Teddy bear treats has some delicious surprises in store for you. It will make your mouth water.

And in the spirit of fun, how about a little story on how teddy bears came about. We're not going to spoil the ending but how about a sneak preview: one of our great American presidents had something to do with it. Want to know more? read the full tale right here. And that's not the only fun but educational thing to be found here. Don't forget to look at our learning activities.